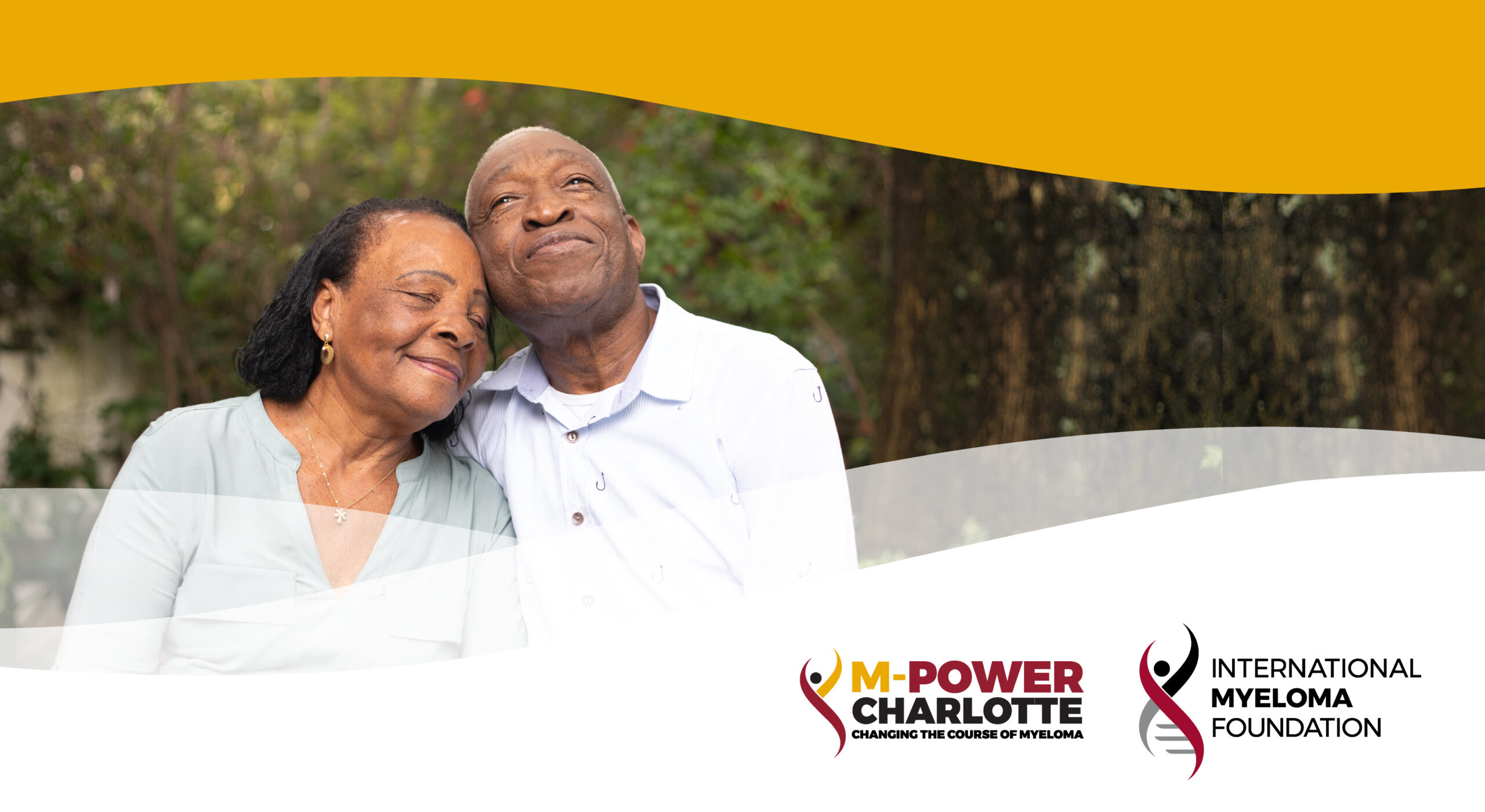 Don't miss this Charlotte community event to discuss health empowerment. We will focus on awareness of multiple myeloma in the African American community and living a healthier life. The panel will share patient stories and suggestions to "M-Power" yourself if you or a loved one is ever faced with a complicated diagnosis.
with support from:

The International Myeloma Foundation has joined forces with Atrium Health Levine Cancer Institute's Disparities & Outreach program to empower people in the Charlotte, North Carolina area to help change the course of myeloma. M-Power Charlotte is dedicated to removing barriers to care and improving outcomes in the disease.
We invite you to help achieve these goals by sharing the links in the Myeloma Tool Kit to educational written materials and videos here with friends, family, community groups, and even on your Facebook page!
of all cases of myeloma are in African Americans
more common in African Americans
of all newly diagnosed myeloma patients will be African American
Did you know that myeloma is the most common blood cancer in people of African descent? But doctors do not typically check people for myeloma during a regular visit because currently there are no national screening recommendations for myeloma.
That's why it's important to learn the early symptoms of myeloma and let your doctor know that you—or a friend or family member—are at added risk for the disease.
Because even though myeloma affects African Americans at greater rates, with early diagnosis and treatment, African Americans can have better overall survival in living with the disease.
Abstracts on racial disparities in myeloma care
IMF Chief Medical Officer Dr. Joseph Mikhael (TGen, City of Hope — Phoenix) talks about abstracts on racial disparities in myeloma care as reported from this year's American Society of Hematology (ASH) annual conference held in Atlanta, GA. 
A Day in the Life –
Thomas Goode
You're listening to A Day in The Life podcast brought to you by the International Myeloma Foundation. We hope this podcast provides messages of hope and resilience for those in the myeloma community and beyond.
Today, we are talking to Thomas Goode, who was diagnosed with myeloma in 2005, at the young age of 34. Thomas shares his in-depth story of diagnosis, treatments, and multiple relapses in the audio podcast, Myeloma Voices, also brought to you by the International Myeloma Foundation. 
A Day in the Life –
Robert Pugh
The "A Day in the Life" podcast from the International Myeloma Foundation features messages of hope and resilience for myeloma patients, caregivers, and their loved ones. Today we're talking to Robert Pugh. Robert is a resident of Charlotte, North Carolina. He is a retired businessman, pastor, and a father of four grown children. He is also a myeloma patient who helps other patients self-advocate for their care. We invited him on today to learn how he remains positive when facing challenges.
Robert Pugh was featured in the news recently raising awareness about multiple myeloma and disparities in healthcare specially in the African-American community.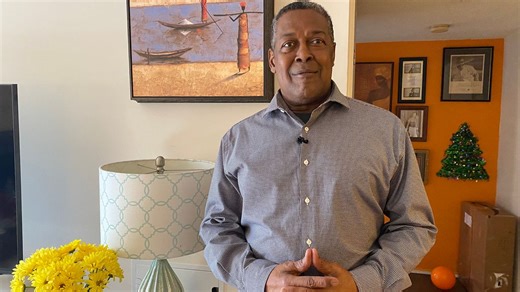 My experiences over the years as a support group leader have been that most leaders are experiencing similar challenges, looking for ways to diversify group participation and ensure that we all live well with myeloma. Much like the health-care system, we have to better understand barriers to participation.
Patient advocate Yelak Biru shares his story
Diagnosed at the young age of 25 with stage III multiple myeloma, Yelak Biru is a patient turned myeloma research advocate. Working with a team of medical practitioners and educating himself through support group leadership, information resources, advocacy sites, social media, and the IMF, Yelak has successfully integrated myeloma to his life for over two decades.